Oasis Manila Wedding Reception
The perfect place to celebrate life's most precious moments. Located right in the heart of the city and yet a world away, the Oasis is a welcome retreat from the busy city. It is a sanctuary of refined taste and charming service – every detail has been thoughtfully arranged to ensure a memorable celebration.

The Lounge offers a charming space with a garden view…
perfect for those special occasions.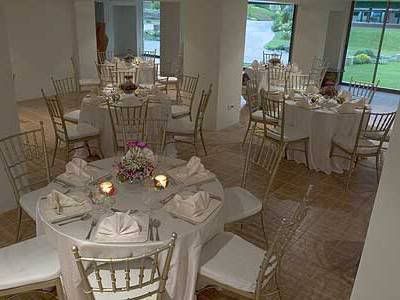 The Lounge
Capacity: Up to 120 guests
Size: 120 sq.m.
Facilities:
Magnificent views of the garden
Extra-large pantry
Air-conditioned (w/backup generator)
Handicap-accessible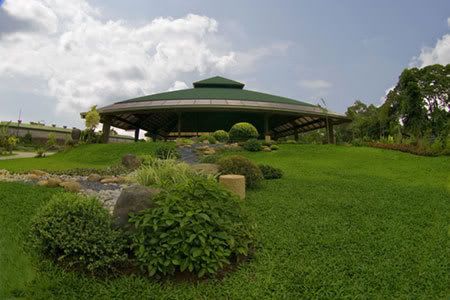 The Pavilion
Surrounded by lush gardens and a peaceful pond, the Pavilion is an extraordinary venue for those grand celebrations.
Capacity: Up to 450 guests
Size: 600 sq.m.
Facilities:
Misting/cooling system (with backup generator)
Raised stage
Landscaped bathrooms
Extra-large pantry
Handicap-accessible
Wedding set-up: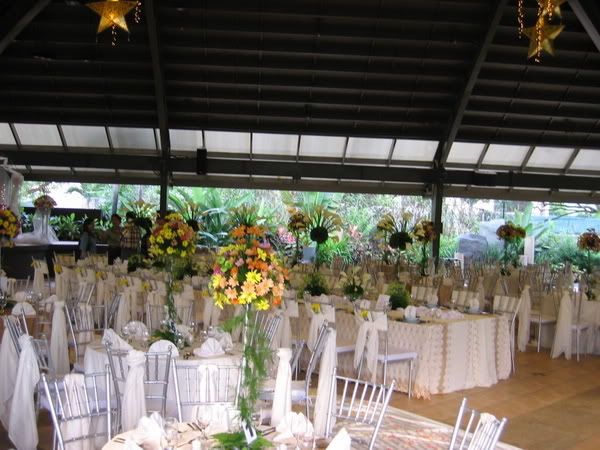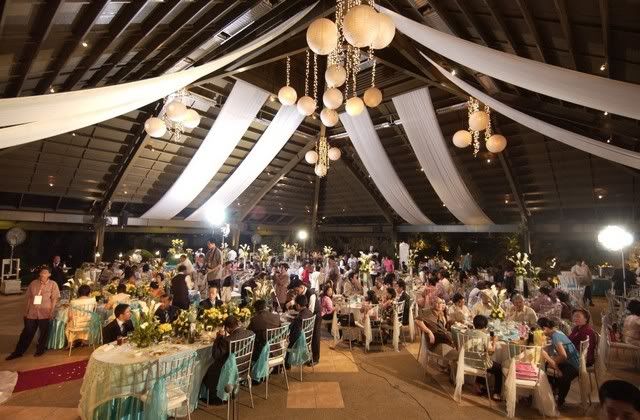 Oasis Pavillion 2010 Rate
Pavilion (Now Airconditioned!!)
– Daybreak Package (Php 155,000 (any day of the week – between 7am to 2pm)
– Weeknight Package (Php 170,000 (Mon-Thu – between 5pm to 12mn)
– Weeknight Package (Php 180,000 (Fri-Sun – between 5pm to 12mn)
– Pavilion package is good for 1st 150pax
– Lounge Promo (Php 95,000 – 100 pax (any day of the week)
– Gallery Promo (Php 105,000 – 100pax (any day of the week)
Package Inclusions
The couple has a choice of : (one per letter)
A. 3 Layered fondant cake or Professional Emcee
B. Bridal Guest Book or Signature Frame
C. Buffet Menu of your Choice from Hizon's Catering or Josiah's Catering or Juan Carlo Catering or Lina Vitan Catering or Tamayo's Catering or CVJ Catering
CONTACT INFORMATION
Located in San Juan, near Broadway Centrum and Mount Carmel Church!
Address: 169 Aurora Boulevard San Juan, MM
Tel Nos.:
T +63 2 7214585
+63 2 7245016
M +63 917 8058049
F +63 2 7266832
Email: info[at]oasismanila.com
Website: http://www.oasismanila.com
Hours:
M-F 9:00 a.m. – 6:00 p.m.
Sat 10:00 a.m. – 5:00 p.m.
Sun 1:00 p.m. – 5:00 p.m.