Parish of St. James the Great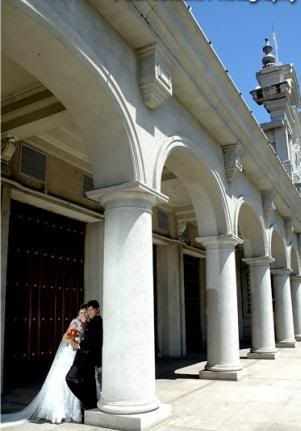 St James the Great Parish is located inside Ayala Alabang Village, an exclusive suburban residence south of Manila favored by more affluent Filipinos.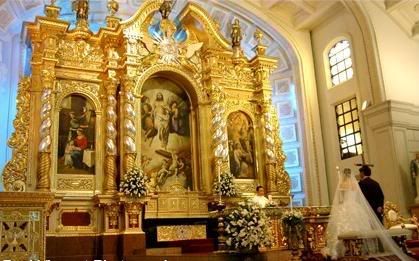 The church was perfect for the couple. Old-world elegance meets luxury. A beautiful altar it has and this church can have their aircons turned on during the ceremony.
This church can accommodate 200-500 guests, and is quite expensive for most churches as wedding packages are from PHP 20,000.00 for parishioners and PHP 28,000.00 for non-parishioners.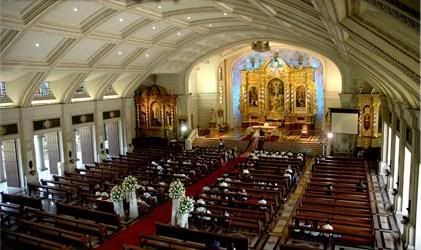 The package includes priest, chandelier, red carpet, flower arrangements, wedding singer/organist and usherettes. A down payment of PHP 5,000.00 is to be made for reservations done at least 2 months before the wedding.
For Inquiries:
Address: Cuenca Corner Ibaan Street Ayala Alabang Village 1780 Muntinlupa Metro Manila
Phone: (+632)8425140