Shrine of Jesus, The Way, The Truth, & The Life
Brief Description:
Built in 1999, this is the only church in Roxas Boulevard and one of the newer places of worship in Metro Manila. I believe that both the altars of the Shrine of Jesus and St. James the Great in Ayala, Alabang were done by the same person. It is made of wood and colored brown with gold highlights.
Fee: Php25,000 (50% upon confirmation of booking and full payment two weeks before the wedding, ).
Capacity: Medium (150 to 200 people)
Parking: Limited parking on the left and right side of the church but plenty of parking along the street.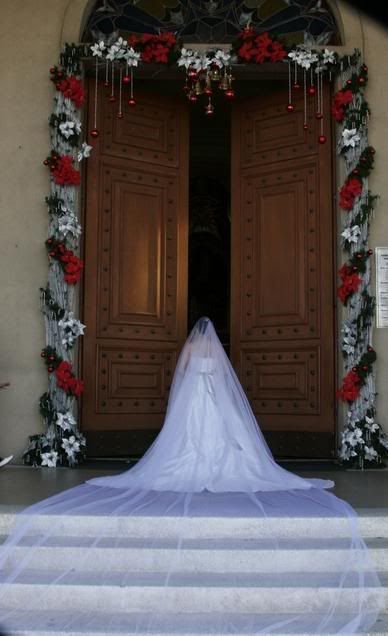 Photo/Video Requirement:
– A permit is needed. Current fee is Php500 each for photographer and videographer. An ID will be given to official photographers/videographers.
– No permit, no coverage and they are very strict with this.
– No airconditioning but tends to be breezy because of proximity to the bay. In case of strong rain or wind, need to close the right side doors.
– Don't forget the choir loft for what I call the Princess Diana overhead shot of the bride while walking down the aisle
– The church has swivel door which can be used for the dramatic entrance of the bride but watch your light meter since it might washed out the subject's head if incorrectly exposed
– Predominantly fluorescent light is used which further highlights the green tinge on the interiors. Check your white balance every so often.
– This church is VERY STRICT. The photographer/videographer should only be on the right side (if you are facing the altar). This means that you should ensure that your photographer have long lenses for tight shots. The altar boys will tap your if you are in violation of their rules.
– Photographers moving from left to right side of the church must do so by passing through the front entrance and least obstruction to the church goers.
– Impossible to photograph the couple from the left side of the altar. It is a no man's land and take pictures at your own risk.
– During high noon weddings, better to convince the "manangs" to just close the main door to avoid blown out images or glare. If you don't have convincing power then train your at an angle so that you hit the wall instead for a more balance shot.
– For couples, tell your photographer to use a fish eye lens for a dramatic shot of the altar and the aisle
– Nice group pictures since there are lots of steps for even positioning of guests.
– Dove release is best done after the recessional in front of the church.
– After the ceremony, you can use side of the church for pictorials or you can go to the bay area for memorable sunset shots. It is also one of the few churches where you can get an unobstructed view of the church as background to your portraits.
Contact Information
Shrine of Jesus, the Way, the Truth, and the Life
Contact no : (+632) 5566175; (+632) 5566176
(special thanks to Pam of Design Avenue Events for providing the contact info)